16 - 30 of 42 « previous next »
BlueJ 4.1.1 released
18 Sep 2017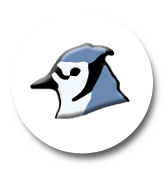 BlueJ 4.1.1 has now been released. This fixes Java editor and printing bugs. Available at bluej.org.
More details are available at this post.
BlueJ 4.1.0 released
23 Jun 2017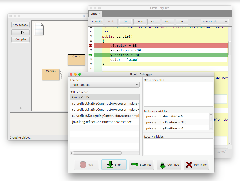 BlueJ 4.1.0 has now been released. This fixes some graphical display bugs present in 4.0.x. Available at bluej.org.
More details are available in this post.
BlueJ 4.0.1 released
29 Mar 2017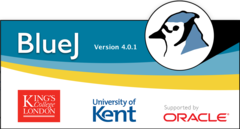 A new version of BlueJ with many bugs fixes is now available for download.
Major fixes:
Closing code editor kills created objects
Mac menu items not faulty on other languages
Debugger is not stopping sometimes
Mac: Backspace doesn't work in Terminal
Lack of scrolling with lots of methods
A full list of fixes and improvements here. Get BlueJ 4.0.1 here.
BlueJ moves to a new home: King's College London
13 Mar 2017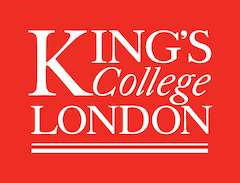 You may have noticed a new logo appearing on the splash screen for the just-released BlueJ 4.0: King's College London.
The BlueJ group was at the University of Kent for the last 12 years, and we have a pretty stable team, with a number of very competent developers who have been with us for a long time.
From February 2017, most of us have moved to King's College London, a university in the centre of London. This will be the new home of the project. We will still have a small presence at Kent – Ian will stay there – while Davin, Amjad, Neil and Michael have moved.
This is an exciting move for us. Development of BlueJ will continue as before. Oracle are, as always, very supportive and are continuing support for our team to make further development and support of BlueJ possible.
Expect more exciting BlueJ releases to come out of King's in future!
BlueJ 4 released
09 Mar 2017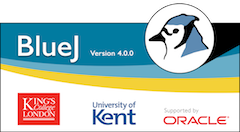 A new version of BlueJ with many new features, including the new language Stride, is now available for download.
BlueJ version 4 has now been released. This version includes numerous new features, including the brand new Stride editor and language, support for JavaFX development, a rewritten interface, support for version control via GIT, and more.
We will talk about several of the new features separately and in more detail here in the Blueroom over the next few weeks, giving you more information and a chance to tell us what you think.
Until then, get the new BlueJ 4 here.
BlueJ 4 Preview 2 is out
10 Dec 2016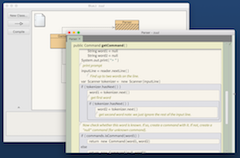 BlueJ 4 Preview 2 is now available for download, providing many improvements over Preview 1.
While this release is still a preview, it is now getting much closer to the final release version. In Preview 1, we added Stride to BlueJ, including the new frame-based editor.
In Preview 2, we did a lot of interface re-design and polishing, including rewriting the BlueJ interface in JavaFX.
BlueJ 4 Preview 2 is now available for download from the BlueJ website.
Start experimenting with BlueJ 4
15 Aug 2016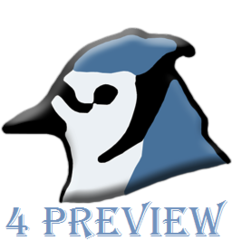 Fancy a new editing paradigm?
Waiting for BlueJ to support Git?
We have just released the BlueJ 4 Preview.
BlueJ 4.0.0 Preview provides many new features and functionalities, most importantly:
Frame-based editor: an explanation of frame-based editing, and more information on our new editor, is available here.

Automatic error display in Java code, and switching to red-underline + tooltip.

Tabbed editing.

Supporting Git.
You can get BlueJ 4 Preview and post any feedback in this discussion thread.
Let us know what you think!
The BlueJ Team.
Objects First with Java, 6e
25 Apr 2016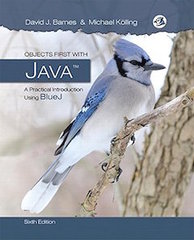 The sixth edition of the BlueJ book is about to be published.
It's been a long time since the last edition of the BlueJ textbook - almost four years. But finally we got around to write a new edition that updates the book and brings it in line with current Java language constructs.
If you want to know in more detail what is new in the book, you may like to read this short overview of changes.
The new edition is currently in production, and should be available in the first or second week of May.
BlueJ on the Raspberry Pi
22 Oct 2015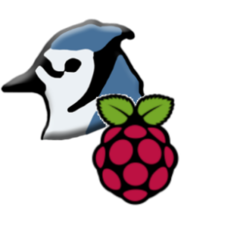 BlueJ is now part of the standard Rasbperry Pi image.
Now you can use your Raspberry Pi as a complete Java development machine with BlueJ (no need for a separate machine).
With BlueJ on the Pi you can control the Pi's hardware interactively.
You can find a tutorial on how to use BlueJ with Gpios at: http://bluej.org/raspberrypi/
BlueJ 3.1.5 released!
02 Apr 2015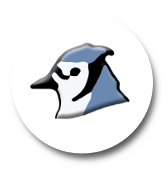 A new release of BlueJ is available.
The BlueJ team have released BlueJ version 3.1.5. This release includes support for the Raspberry Pi 2, and several bugfixes and improvements.
BlueJ 3.1.4 released!
02 Oct 2014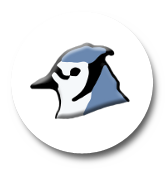 A new release of BlueJ is available.
The BlueJ team have released BlueJ version 3.1.4. This release includes support for Java 8 language features, performance improvements for running on the Raspberry Pi, and several usability improvements and bugfixes.
BlueJ 3.0.9 released!
22 Feb 2013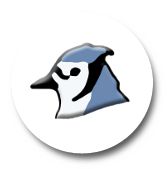 A new release of BlueJ is now available.
The BlueJ team have released BlueJ 3.0.9. This is mainly a bug-fix release, but it does add the ability to select the interface language from the preferences dialog, and for Mac OS X 10.7+ users allows using BlueJ with Java 7.
Download it now!
The BlueJ Team Are Hiring
23 Nov 2012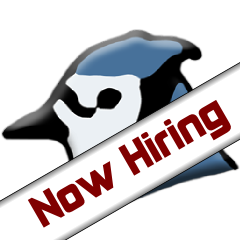 The BlueJ/Greenfoot team are currently looking to hire new two team members. We are inviting applications until the 19th December. You can view the official job description and apply online, while one of our existing team members, Neil Brown, has written a more informal description of the job and the team.
The job is an interesting mixture of software development and academic research into computer education. BlueJ is used by several million users worldwide, and has an interesting web-scale data collection project being developed, while Greenfoot is a fast-growing fun visual educational system for kids with new ideas in the pipeline. Not to mention our teacher community websites, such as this one!
If you have any questions about the position then please feel free to contact any of the BlueJ team – Michael can be reached at mik@kent.ac.uk.
Live map of BlueJ use
24 Sep 2012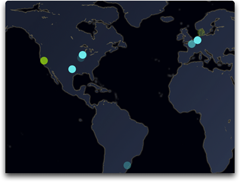 Is there life out there, other than myself? Find out on this map.
The semester has started again in many places int he world (especially in the northern hemisphere), and BlueJ use is picking up with it.
Have you ever wondered where BlueJ is being used, other than on your own machine? Find out with this map. Here, you can see invocations of BlueJ in other places – live, in real time!
BlueJ at SIGCSE
17 Jan 2012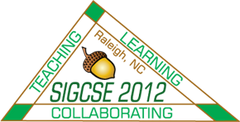 Some members of the BlueJ team will be at the SIGCSE 2012 conference this year, presenting opportunities to use BlueJ for your Computing Education research.
At the SIGCSE 2012 conference in Raleigh, North Carolina (USA), Ian and Michael from the BlueJ team will host a special session titled Building an Open, Large-Scale Research Data Repository of Initial Programming Student Behaviour (Fri, March 2, 1:45-3:00).
In this session, we will present and seek input into a new project that aims to use BlueJ do gather large scale data for computing education research. If you are interested in CompEd research, and you have an idea of what data you'd like to collect, come along and tell us. Or if you just want to find out what this is about – now's your chance.
Ian, Michael and Neil from the BlueJ team will also be at the Oracle booth in the exhibit area much of the time (doing Greenfoot demos), so come along and say hello if you are in the area.
16 - 30 of 42 « previous next »